The Corbet School uses a cashless catering system.
The system will use finger- print recognition to identify each child, and each pupil will also have a pin number as a back-up. It is also possible for staff to search for a pupil on the system if necessary if they can't remember their pin number. The staff member will be able to see the pupil's photo on the screen to confirm their identity before charging their account.
Parents can put money into the catering account by using 'Parent Pay' which will link with 'Vericool', which is our Cashless Catering System.
If your child is in receipt of Free School Meals, the system will be pre-loaded with the Free School Meal allowance and can be topped up with additional funds if you wish.
Benefits
Pupils will not lose their dinner money.
Parents can pay for meals in advance by making an on-line payment with a credit or debit card for a selected amount.
Payment can also be made by card or cash through stores that display the Pay Point symbol for which we can issue a barcode on request. (Many post offices and local stores provide this service)
The Parent Pay system is available 24 hours per day, 7 days per week making access available outside of school hours.
Parents can choose to be alerted when their balances are low, by either email or SMS text.
The Break and Lunch service will be quicker, giving pupils more time to eat and socialise
Pupil selections are recorded, and parents can review their child's selections and account balance online.
Planned menu information will be available online.
School meals are served in the main hall on a cafeteria basis.
The school meal deal and free school meals value is £2.65 per day.
Lunch is ordered by year group and rotates through the week for Years 7 – 10.
During lunchtime, many pupils take advantage of using the school library.
During the summer months pupils have the use of the school field at the discretion of the Senior Leadership Team.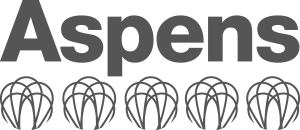 We are always in the mood for good food!
We are Aspens Services, a market leading contract catering company and we specialise in school food.
We only work in the education sector so we know what our customers want.  Mixing this knowledge with an understanding of what's hot in the food world sparks creativity and excitement in our chefs. Our kitchens provide delicious home cooked food each day and cater for individual dietary requirements.
We don't just provide food, we play our part to educate children and raise awareness about nutrition, food and where it comes from, so that they can make informed and mindful choices.  Feeding our future.
We push the boundaries here with really interesting dishes that grab a lot of attention in the world of food. We understand that tastes are expanding, and students are keen for the chance of new food experiences.  We also don't forget that familiarity and comfort are what so many want, so we have plenty of choices to fit the bill.  With important learning to be done, we make sure that we are feeding healthy minds as well bodies.
Streateries is our main secondary meal offer.  With food drawing on Asian, African, Caribbean, and more traditional fare, the menu includes street food dishes, handheld versions with vegetarian and vegan choices and sides available.
Our Deli Kitchen builds on the popularity of our standard hot and cold deli offers, to provide more substantial meals at our grab and go counter.
Menu
The menu rotates on a three-week basis and refreshes for Autumn/Winter and Spring/Summer seasons.
Special diets
Special diets are an integral part of our catering provision, whether as a result of an ethical or religious belief or a food intolerance or allergy. To register this as a requirement please complete and return the special diets form to the school as soon as possible.
Joining our team
It takes some pretty special people to make sure that we give our schoolchildren and young adults great food every day.  We are keen to add to our teams with talented people and so if you are looking for an opportunity to challenge yourself and learn new skills, let us know.
To find out more, please visit our website to learn more about our school meals.
Making great school food memories!
Free School Meal Applications
If you think you might be eligible for Free School Meals we would encourage you to apply.
Holiday Activities and Food Programme
Shropshire HAF (Holiday Activities and Food) managed by Shropshire Council is an exciting programme of holiday activities.
Over the Easter/Spring, Summer and Christmas/Winter holidays, schools, voluntary and community organisations, and childcare providers are running activities
There are free places available on the HAF programme for children and young people aged 4 (reception class age) to 16, who are eligible for benefits-related free school meals and for those who have been referred onto HAF by a professional.
Children who are aged 4, who attend a nursery or pre-school are unfortunately not eligible for the HAF programme, activities are not suitable. Eligible children aged 4+, must be in full time education and have started school in Reception Class (or equivalent).
During the three main school holidays, children and young people are invited to take part in a range of fun activities, happening at venues from across the county.
Funded by the DfE (Department for Education), the aim of the programme, is to make holiday activities as accessible and inclusive as possible.
Bookings are now open for Winter Shropshire HAF programme: